All orders are protected by
our Pixel Perfect Guarantee

Fast, Safe Delivery
and Easy Returns
Home > Action
Limes with splashing water
Please Choose Your Product
check Made in UK
check Pixel Perfect Reproduction
check Made with high-grade materials
check Carefully packed to aid safe arrival
check UK delivery from only £6.90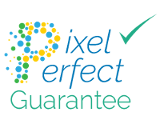 Most popular orders
of this image

Framed Print
Select this product

Photo Prints
Select this product

Photo Jigsaw Puzzle
Select this product
Product Info
Reviews


Delivery

Pixel Perfect Guarantee
Limes with splashing water
Media ID 9944038
Watermarking and Website Address do not appear on finished products
A1 (84x59cm) Poster
Decorative eye-catching posters bringing a unique sense of individuality
Our posters are printed on superior archival, 200gsm satin photographic paper. They are securely packaged rolled and inserted into a strong mailing tube, together with a delivery note, and shipped tracked.
check Overall Size 84.1cm x 59.4cm (33.1"x23.4")
check Fully covered by our Pixel Perfect Guarantee
check Made with high-grade materials
check Expert colour reproduction and quality finish
Quick and easy ordering and delivery system. Good quality framed print
Good quality and a nice selection. I had to return the first purchase to get a larger size. I do wish that shipping for returns was free, it was quite pricey.
Picture and frame look great
very good and helpful delivered on time
Would have been better if it had 3 para written on the plaque But im very pleased wirh the product.
Product was very good , value for money. Delivery as promised.
Promised product for good price delivered on time
Excellent product, despatched and received efficiently. Highly Recommended*****
Fast delivery & great prices. Very impressed. Will use again.
Very prompt in response to my query, and very organised in dealing with my request and giving feedback re progress of my item. Good communicators. I'd certainly utilise their services again.
Had searched several web sites for good quality prints at a decent price and Media Storehouse did'nt disappoint..when I rang for advice about which quality to choose for framing Derek was very helpful. Ordered Thursday pm and arrived Saturday pm. Very pleased.
Lovely item, quick delivery, delighted ;)
Fabulous pictures and Next Day Service
I came upon Mediastorehouse by accident and thought it was only available in certain countries. Boy was I wrong! I'm happy to say it is available in Canada (by way of the US). I ordered a print and am totally happy with it. It arrived by mail, carefully packaged, and with quick shipping, and no duties. (I guess it depends on the value of the item, but mine was just a print so it came through with no problems). I will definitely be shopping here again as they have a huge selection and the prints are stunning. Thank you Media Storehouse!
Very pleased with the product and the service. Thank you
Pleased with purchase and communication good
The product is fantastic. However, I think it would be helpful to let patrons know that the actual matte is part of the image and not separate from it.
Good print and responded to query that I had before hand. 👍🏼
Great selection of photographs and quick delivery!
Ordering is quick and easy!
Just follow these 5 simple steps...
1) Find your picture
2) Choose your print format
3) Enter your details
4) Pay for your purchase
5) Sit back and relax
Unique gifts for worldwide delivery. Most items are printed to order from high quality digital originals and without the watermarking shown on our web previews. Please note that prices shown may include sales tax at the current rate and for your added convenience some items may ship separately.
1) Find your picture
We have gathered together fantastic imagery for you to view and own, and have made finding that perfect image simple! Just enter a word or phrase into the search box, or browse our online photo galleries. Select an image to find out more about the picture and the range of quality print formats available. Preview images may be watermarked for security reasons, such marks will not appear on your final purchase.
2) Choose your print format
Once you've found your image, select your desired print format and add it to your basket. You can own this image as a photographic print (framed or unframed), canvas print, or as a photo gift (mugs, mouse mats, t-shirts etc.). All prints are from original, high-resolution digital image files, giving you the best possible clarity and colour.
We use professional equipment and paper for prints that can withstand fade for up to 100 years! All frames and mounts are produced in-house to guarantee a premium quality product. Equal care is taken with photo gifts; we have scoured the market to find the best quality available so you are happy with your purchase. All items are quality checked before leaving our labs.
3) Enter your details
Bought from us before© Great! Simply enter your email address and password and we will fill in your billing and delivery address details.
If you haven't been here before then you will need to give us your address details and choose a password so you can track your order. All personal details are held securely and are not used for any purpose other than order management without your expressed permission.
Been here before but forgotten your password© Simply enter your email address, click 'Forgotten your Password', and we will automatically email you instructions on how to reset your password.
4) Pay for your purchase
We recognise that security is one of the major concerns for online shopping, so we utilise state of the art security from leading international financial organisations. For your peace of mind, we do not store or have access to your credit card numbers.
The Payment Page is held on the secure servers of one of our card processors, Barclaycard ePDQ or PayPal. They ensure that your transaction is securely encrypted for your privacy and protection at all times. We accept all major credit and debit cards.
5) Sit back and relax
That's it! We aim to ship Photographic Prints within one business day via Royal Mail or courier (depending on size and weight). Most Gift Items are made to order and should be shipped within 5 working days. Equal care is taken with all items to ensure they reach you in the same condition they left us, with Prints shipped in either rigid card envelopes or high quality card tubes depending on size.
You can track the status of your order via the 'My Orders' feature on our site; just sign in using the email address and password you chose when ordering.
Delivery
We can ship your purchase to (almost) anywhere in the world and package it so that it arrives in perfect condition. You can have your item delivered to your home, work address, or a friend. Simply enter the address you want it sent to at the checkout. Any item sent by courier will require a signature on delivery and the majority of our items are too large to fit through a letter box, so if there is no one home to take delivery your purchase might have to be collected from your local post office or redelivery arranged.
Smaller prints are sent out flat in strong envelopes with cardboard front and back for extra protection. Larger prints are wrapped in tissue paper and rolled into heavy weight tubes designed to withstand the worst that any postal service can throw at them.
When ready for dispatch, larger items (canvases, framed prints, etc) are shipped by next day courier using specially designed crush-proof boxes that are proven to provide protection on its journey to you.
Postage charges include delivery and the extensive packaging need to get them to you safely and are calculated based on your basket and its destination. To find out how much the postage for your item is going to be simply place it in your basket and proceed to checkout. You do not have to enter your payment details but once we have your delivery address you will be able to see accurate postal charges.
In the unlikely event that your purchase does not arrive, or is damaged in transit, we will be happy to replace it. Simply send us an email to arrange redelivery.
Still got questions© See our Help (FAQ) Page.
Pixel Perfect Guarantee
We want you to be completely happy with your purchase.
Our Pixel Perfect Guarantee ensures that the print you receive matches the preview shown on our web site, reflecting the age and quality of the artwork we have on file.
If you are not happy with an item, or have simply changed your mind, do please let us know as soon as possible.
REFUNDS
Contact us within 30 days of receiving your goods (returns are to be received no later than 14 days after notification). Refunds will be processed within 7 business days. Shipping charges on the original order will be refunded but we can only refund return shipping charges if it was a result of our error.
EXCHANGES
We can exchange goods within 30 days from delivery. After this we only exchange items if they were received faulty, or if the wrong item was received. Free exchanges apply to UK orders only, replacement items sent to an overseas address may be charged the full postal cost for delivery.
REPAIRS AND REPLACEMENTS
In the unlikely event you receive a faulty item contact us immediately and we'll advise the next steps to take to resolve any issues. (Note: late notificiations may require proof that the item was faulty when received.)
CHRISTMAS GIFTS
Any purchase bought as a Christmas present after 31st October can be returned up to January 6th. The item must be returned in the condition that you received it and in its original packaging.
---
Returning an Item
Please first contact us by replying to the order confirmation email or use our Feedback page. All we ask is that you return the item in the condition that you received it (including any paperwork) and wrap the package securely - the packaging they arrive in can often be used for the return.
Important: We only refund upon receipt, therefore advise returning items via a trackable method.
We will replace faulty items with the same product or refund back to a credit card if the item is no longer available. Our returns policy is valid for 30 days from receipt of goods. Returns are to be sent to the address provided in the return authorisation email.
All personalised, or made-to-order items, are excluded from the returns policy, so please check carefully before ordering. As soon as you place an order for a personalised or made-to-order item you have entered into a contract to purchase that item. Therefore once you have submitted the order you cannot cancel or return the item either before or after dispatch.
During peak periods exchanges can take up to 28 days to process. If you require an exchange for a specific date, e.g. in time for Christmas, we advise that you place a fresh order as we cannot guarantee that returns will be processed in time.
CHECKING
We check every single return, if an item is found not to be faulty by our independent tests we may return the item with a postage charge. A full charge will be made on goods that have been returned in a used or unsalable condition (e.g. damaged packaging, torn, scuffed or dirty goods). We reserve the right to return to you (at your cost) any item returned to us after 14 days, or not in compliance with the conditions above.
Please visit Feedback to send us comments, suggestions etc, remembering to quote your order reference in any correspondence
Please contact us for return address details for your country.